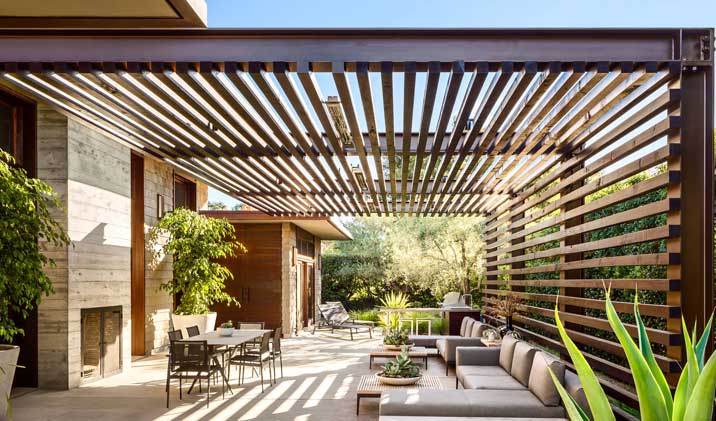 Boss offers customized aluminium pergola solutions as a beautiful structure for your yard, garden or balcony. Create a beautiful, covered patio space for family and friends protected from, sun and rain.
These pergola systems protect you from the sun's harshest rays while blocking wind and rain which protects your outdoor furniture from weather damage and extends its life as a result.
Pergolas can be manufactured in plain solid colors as powder coated frames, anodized frames or can be made to look like wooden structures by aluminium sublimation coating.
Contact us for aluminium pergola installation or replacement in Sharjah, Dubai or any other Emirate of U.A.E.
Interested with this service.