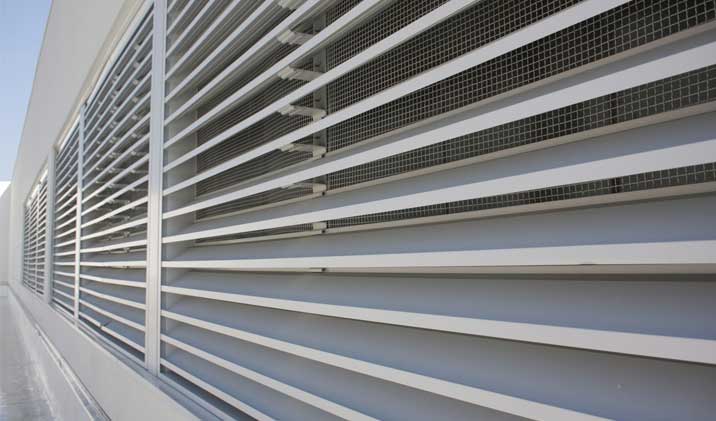 Aluminum Louver Systems by Boss provides direct visual screening while allowing for excellent fresh air circulation.
Use cases include equipment enclosures, trash enclosures, roof top screening and parking garages and swimming pool screens. Boss has developed a highly desirable fence product which fits into modern architectural and security applications. Our Louver systemsare finished with a polyester powder coating.
Boss also builds custom LOUVERED ROOF solutions as an addition to your home/business or as its own free-standing patio cover. Choose from a flat or pitched roof design made to fit your specifications.
Your LOUVERED ROOF will withstand the elements and never corrode or rust. Our systems are all engineered to withstand hash climates including strong winds and dry dusty conditions.
The louvers can be built as stationery systems or as remote operated by a hand-held remote.
Contact us for Louver system installation or replacement in Sharjah, Dubai or any other Emirate of U.A.E.
Interested with this service.