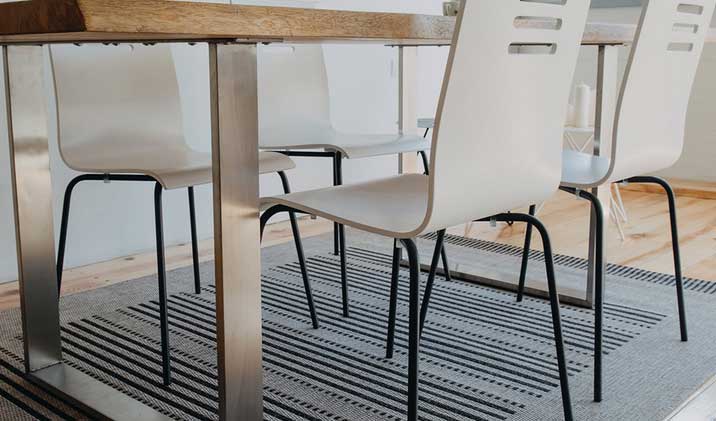 Getting the desired look of your home doesn't mean you have to hire an interior designer. With our experience, we can comfortably say that we are one of the best custom metal furniture fabricators on the market.
We approach each of our projects with special care, and with all the time and effort we put into it, you are guaranteed to get an original design piece that will last for a lifetime.
CUSTOM ALUMINIUM TABLES
Tables are usually the centerpieces of any dining room. That is why mass-manufactured tabletops just don't cut it for some people. They want the quality and excellence of handcrafted designs. We can create dining room tables with a beautiful rustic wooden top for those who prefer a more traditional look. Or if you are more into modern design, we can craft a minimalistic piece that will perfectly fit into your new apartment.
Even if you want a metal table for your patio or yard, we use materials that are very resistant to different weather conditions, making our products perfect for long term outdoor use.
CUSTOM ALUMINIUM COFFEE TABLES
Maybe you don't really need a table for your dining room, but something smaller that can fit into your living space. Our personalized coffee tables are perfect for anyone. With special sizing and high quality, our pieces are guaranteed to bring the best out of your interior.
CUSTOM ALUMINIUM CHAIRS
Sometimes it's hard to find the chairs that go with your one of a kind table, but with our handmade pieces, we can make everything fit together perfectly.
Metal chairs and benches are also ideal for outdoor spaces, so if you are looking for patio or yard furniture, this could be a perfect fit.
CUSTOM STEEL FURNITURE
Steel is one of our favorite materials because it is extremely resistant to erosion, making it great for crafting long-lasting pieces. Stainless steel tables and chairs are excellent for both indoor and outdoor spaces, as they can last for a lifetime without any particular maintenance.
Contact us for custom metal furniture fabrication in Sharjah, Dubai or any other Emirate of U.A.E.
Interested with this service.