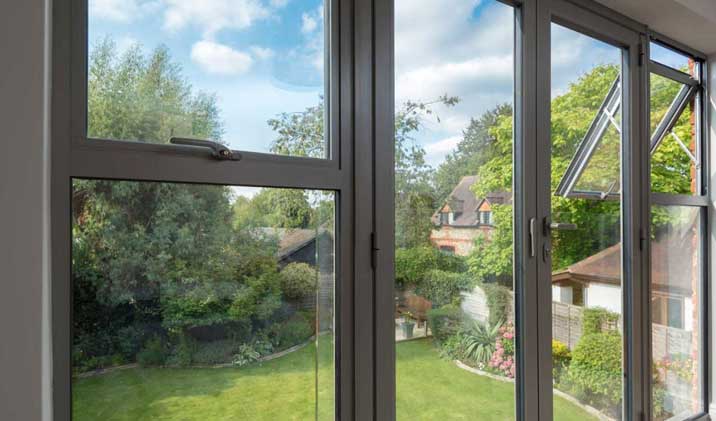 Aluminium windows are versatile façade units that can be combined with the latest in thermal technology and high-performance glazing to become the gold standard to give any space high end 'architectural look'.
By having a choice of over 200 different sections there are so many possibilities to create traditional casement windows inspired by the elegance and styling of timber products, or contemporary style windows designed for modern homes or offices. Available with a choice of hardware and in a range of standard or non-standard colors, including metallic, textured, or anodized.
Our aluminium windows are highly resistant to corrosion and rust whilst offering strength and durability. Aluminium windows are relatively maintenance free, built to last and above all, a premium product. Aluminium is extremely recyclable and very environmentally friendly – its lifespan is measured in decades instead of just years.
Aluminium Windows also allow you to have your windows colored in any of over 200 different RAL colors. It is even possible to have your windows manufactured to have alternate colors on the inside and out. All our products are painted in a polyester powder coat finish, which is renowned for not fading or flaking.
Interested with this service.