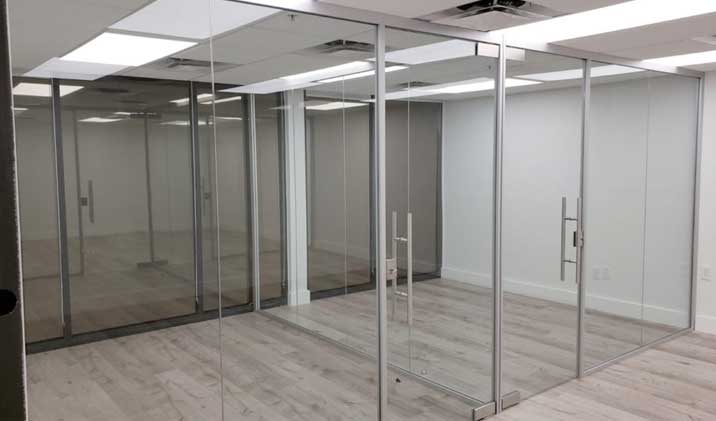 Boss Aluminium provides a professional frameless glass partition service for customers throughout UAE. A full-length frameless glass partition offers your home or office with a spacious area, which allows the rooms to retain natural light, as well as providing an attractive and stylish appearance for the inside and outside.
The glazing is specifically designed to reduce the amount of visible framework to allow an open appearance for the partition. The intricate designs implement the use of floor pivots, which allow the door to be easily opened. There are many styles and colours of partitions for you to choose from, from frosted to plain to coloured. They can be installed as per your personal preferences, be it facets, straight striking lines, or graceful curves.
The glass partitions are bonded together using virtually invisible joints or silicone joints to offer the most seamless finish possible.
Frameless glass partitions are fully demountable and include a wide variety of fittings and fixtures depending on the specific requirements such as door frames, deflection heads, and reducer posts.
Interested with this service.